REFLECT ON THE EXPERIENCE
2021 is all about reckoning with and reimagining the challenges of 2020—as well as the progressive movement that that tumultuous year brought forth. Which begs the question—¿y ahora qué?
At this year's signature gathering, The Alumni Society will showcase brilliant Latino thought leaders who are staying one step ahead. These leaders will share their own bold predictions and insights on both the future of their industries and the workplace, and explain what everyone needs to do to be prepared.
The Alumni Society's annual Leadership Summit isn't just a conference, it's a transformative experience that activates a network of top Latino leaders in the United States at the forefront of business and innovation and facilitates long-lasting relationships with like-minded peers.
12:00 p.m.–12:05 p.m. ET


Leadership Summit Kick Off: Opening Remarks
Speaker:
Pedro A. Guerrero, CEO and Cofounder, The Alumni Society
Speaker:
R. Martin Chavez, Vice Chairman and Partner, Sixth Street
Moderator:
Ruben Navarrette, Syndicated Columnist, Author, & CEO/Founder, "Navarrette Sonic Podcast Network"
12:30 p.m.–12:45 p.m. ET


The Next Generation of Diverse Investors and Entrepreneurs
Speakers:
Anilu Vazquez-Ubarri, Partner, Chief Human Resources Officer, TPG Global
Justin Nuñez, Cohead, TPG NEXT and Partner, TPG
Marcos Gonzalez, Cofounder and Managing Partner, VamosVentures
12:45 p.m.–12:55 p.m. ET
Five Questions with Goldman Sachs' Chief Diversity Officer Megan Hogan
Speaker:
Megan Hogan, Chief Diversity Officer, Goldman Sachs
1:00 p.m.–1:15 p.m. ET
Networking: Connect with fellow Alumni Society members, speakers, and partners
and share your own bold predictions
1:15 p.m.–1:30 p.m. ET
What's Next 
for
Media
 and the Wide World of Streaming
Speaker:
Michael Cerdá, Executive Vice President, Product & Engineering—Streaming, Univision
Moderator:
Carlos Garcia, Industry Manager, CPG – Retail, Facebook
1:30 p.m.–1:55 p.m. ET
Imagining the Possible: From Quick Fix to Sustainable Growth
Speaker:
Dr. Ruben Perczek, Founder and President, Zone 14
2:00 p.m.—4:00 p.m. ET
Intermission Break 
4:00 p.m.
–
4:20 p.m. ET
The Future of Equity and Power, Democracy, and Journalism
Speaker:
Maria Hinojosa, President, The Futuro Media Group and Author, Once I Was You: A Memoir of Love and Hate in a Torn America
Moderator:
Maria Elena Salinas, Journalist and Contributor, CBS News
4:20 p.m.
–
4:40 p.m. ET
The Future of Education and Latino Students: Ensuring Forward Momentum
Speakers:
Anna María Chávez, Executive Director and Chief Executive Officer, National School Boards Association
Steven Wolfe Pereira, Chief Executive Officer and Cofounder, Encantos
Daniel Velasco, Chief Operating Officer, Latinos for Education
Moderator:
Veronica Alonzo, Associate Superintendent, Catholic Schools Office – Catholic Diocese of Dallas
4:40 p.m.

–

4:50 p.m. ET


Strengthening the Latino Network for a Brighter Tomorrow
Speaker:
Elias Torres, Founder and Chief Technology Officer, Drift
4:50 p.m.
–5:15
 p.m. ET
Keynote Session: Improving Corporate Governance Through Diversity Act of 2021
Speaker:
Senator Robert Menendez, New Jersey Senator, US Senate
Moderator:
Pedro A. Guerrero, CEO and Cofounder, The Alumni Society
5:15 p.m.

–5:20

 p.m. ET
Final Thoughts: Closing Remarks
Speaker:
Ricardo Anzaldua, Executive Vice President and General Counsel, Freddie Mac (retired)

5:20 p.m.

–5:25

 p.m. ET
Surprise Musical Performance
5:30 p.m.

–6:00

 p.m. ET
Networking Meet and Greet:

Continue the dialogue with fellow Alumni Society members, speakers, and partners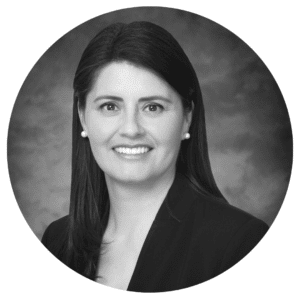 Dr. Veronica Alonzo
Associate Superintendent
Catholic Schools Office – Catholic Diocese of Dallas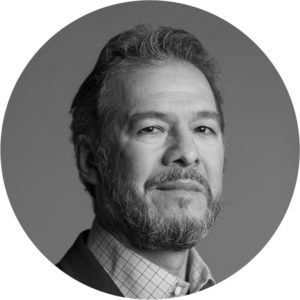 Ricardo Anzaldua
Executive Vice President and General Counsel
Freddie Mac (retired)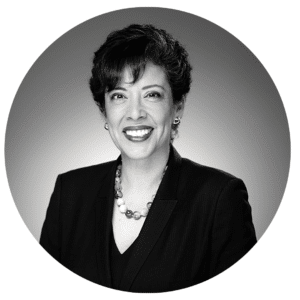 Anna María Chávez
Executive Director and Chief Executive Officer
National School Boards Association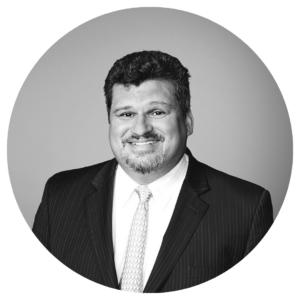 Ruben Navarrette
Syndicated Columnist, Author, & CEO/Founder of the podcast company, Navarrette Sonic Podcast Network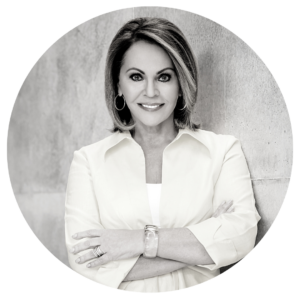 María Elena Salinas
Journalist and Contributor
CBS News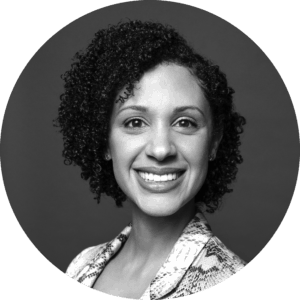 Jill Ortiz
Director of Events