[kleo_gap]
[kleo_gap size="20px"]
[kleo_gap]
2021 is all about reckoning with and reimagining the challenges of 2020—as well as the progressive movement that that tumultuous year brought forth. Which begs the question—¿y ahora qué?
At this year's signature gathering, The Alumni Society will showcase brilliant Latino thought leaders who are staying one step ahead. These leaders will share their own bold predictions and insights on both the future of their industries and the workplace, and explain what everyone needs to do to be prepared.
The Alumni Society's annual Leadership Summit isn't just a conference, it's a transformative experience that activates a network of top Latino leaders in the United States at the forefront of business and innovation and facilitates long-lasting relationships with like-minded peers.
Register today to participate in the conversation.
[kleo_button title="Register" href="https://www.eventbrite.com/e/2021-leadership-summit-whats-next-registration-146581682759″ target="_blank" style="custom" position="center" size="xxl" icon="0″ uppercase="yes" letter_spacing="" custom_background="#29abe2″ custom_bg_hover="#29abe2″ custom_text="#ffffff" custom_text_hover="#ffffff"][kleo_gap size="30px"]
While we can't share the lineup just yet, rest assured you'll be in great company.
Speakers will be announced soon!
[kleo_gap size="30px"]
"This is one of my favorite events of the year! This is THE best event for Latino professionals—hands down."
—Eliana Murillo, Founder and CEO, Eliment & Company
12:00 p.m. – 2:00 p.m. Eastern Time


Afternoon Sessions

More details coming soon.
4:00 p.m. – 6:00 p.m. Eastern Time


Evening Sessions

More details coming soon.
[kleo_gap size="20px"]

[kleo_gap size="30px"]
[email protected]
" target="_blank" style="custom" position="center" size="lg" icon="0″ letter_spacing="" custom_background="#29abe2″ custom_bg_hover="#29abe2″ custom_text="#ffffff" custom_text_hover="#ffffff"][kleo_gap size="30px"]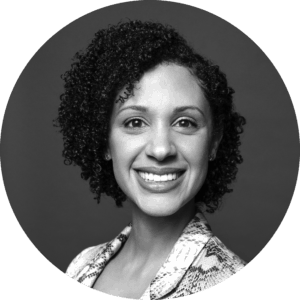 Jill Ortiz
Director of Events
[kleo_button title="Email Jill Ortiz" href="mailto:
[email protected]
" style="custom" position="center" size="lg" icon="0″ uppercase="yes" letter_spacing="" custom_background="#29abe2″ custom_bg_hover="#29abe2″ custom_text="#ffffff" custom_text_hover="#ffffff"]