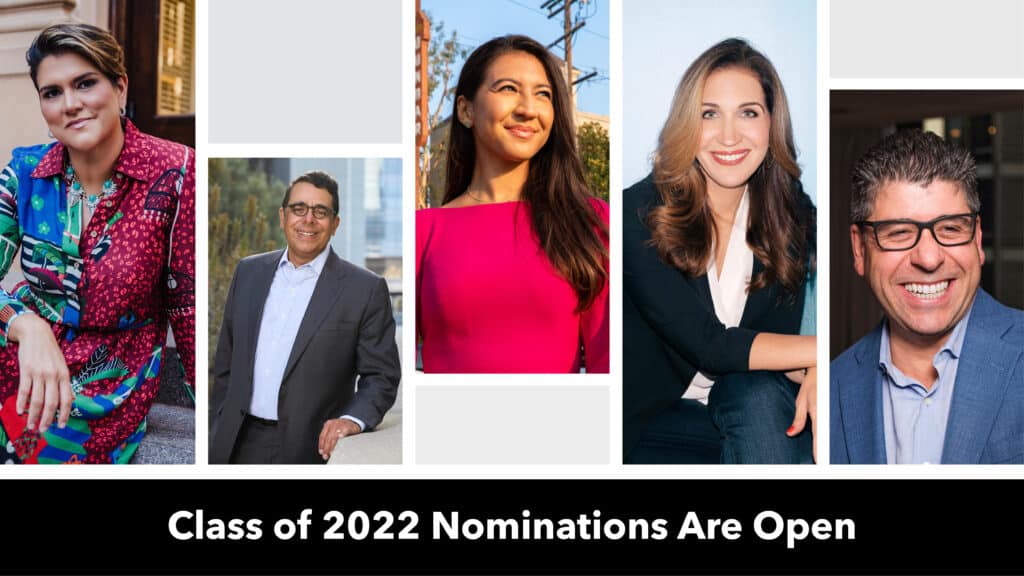 The Alumni Society annually highlights ten high-achieving members who are excelling in their fields and making a difference in their organizations and in their communities.
In 2021, our featured Class members included Linqto Chief Marketing Officer Ivon Rodriguez, Cedars-Sinai Medical Center Senior Vice President of Advancement and Chief Advancement Officer Arthur Ochoa, Clinique Global Brand President Michelle Freyre, and Los Angeles City Council candidate Dulce Vasquez.
This year, The Alumni Society will honor another class of exceptional leaders ahead of the in-person 2022 Leadership Summit in June.
Nominate a member of The Alumni Society for the Class of 2022 today! Self-nominations are accepted.
The deadline to submit nominations is Friday, February 25 at 11:59 p.m. ET.
Please note: all nominees MUST qualify for membership to The Alumni Society.